![if !ppt]> <![endif]>
<![if !ppt]><![endif]> <![if !vml]>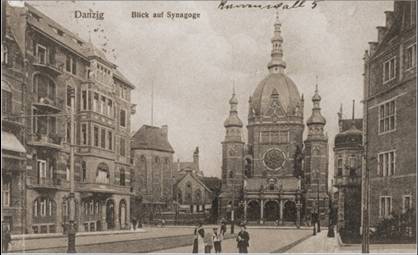 <![endif]>

The synagogue in the Free City of Gdansk (Danzig), built in


 

1881 and destroyed by the Germans in 1940. In 1939 the
Jewish comunity in dgansk, realizing that war was imminent,
sent the treasured objects from the Gdansk Synagogue to the
Jewsih Theological Seminary in New York for safekeeping.
Today these objects are at the Jewish Museum in New York.