Birth Bicentenary of French Writer Honoré de Balzac
(Date of issue: 20th May 1999)
Designer: G.Kuznetsov
Paper: coated
Printing process: offset
Perforation: 13 1/2
Size: 40 x 28 mm.
Sheet composition: 36 (6 x 6) stamps
Printing run: 200.000
Michel catalogue numbers: 306
40 k. multicoloured. Portrait of theFrench writer Honoré de Balzac, catholic temple in Berdichev where Balzac
married Mme. Hanska.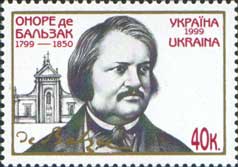 ____________________________________________________________________________

Overprinted stamps on obsolete stamps of the former Soviet Union showing the "Newfoundland" dog
(Ukraine – Berdichev – 1994)
The stamps show the head of a "Newfounland"dog
____________________________________________________________
Post mark of Berdichev (ex-Faberge)

________________________________________________________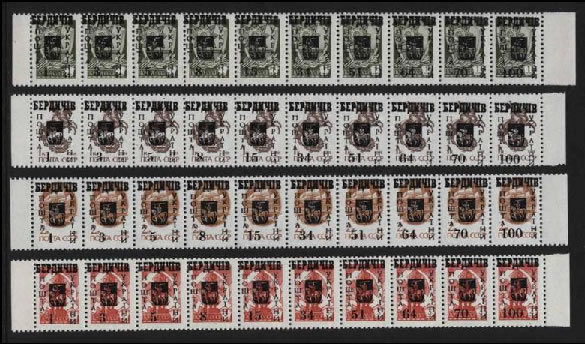 ___________________________________________________________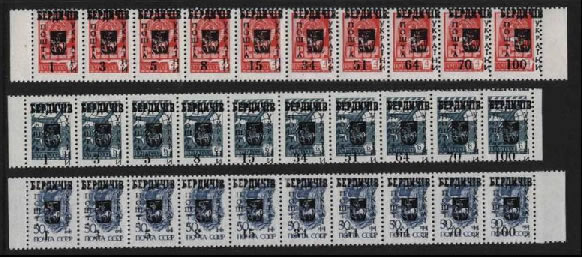 __________________________________________________________________________________________
1866 Russia Empire,firm Silberstein & Kahane folded cover from BERDYCZOW to Wien,Austria,charged by nice mixed colourfully francature 1kop.3kop.10kop.with transit postmark RUSSIE.On reverse austrian transit postmark BRODY,and arrival pmk.WIEN